Several spreads from an ebook on the Benevity Insights blog. The ebook illustrates the power behind taking a holistic approach to strategy, de-siloing community and employee initiatives, combining budgets and bringing programs onto a single software platform.
By utilizing the current colour palette and branding in place I sourced imagery, evaluated content for placement, and designed the infographic to visually illustrate the traditional and holistic approaches to corporate giving systems.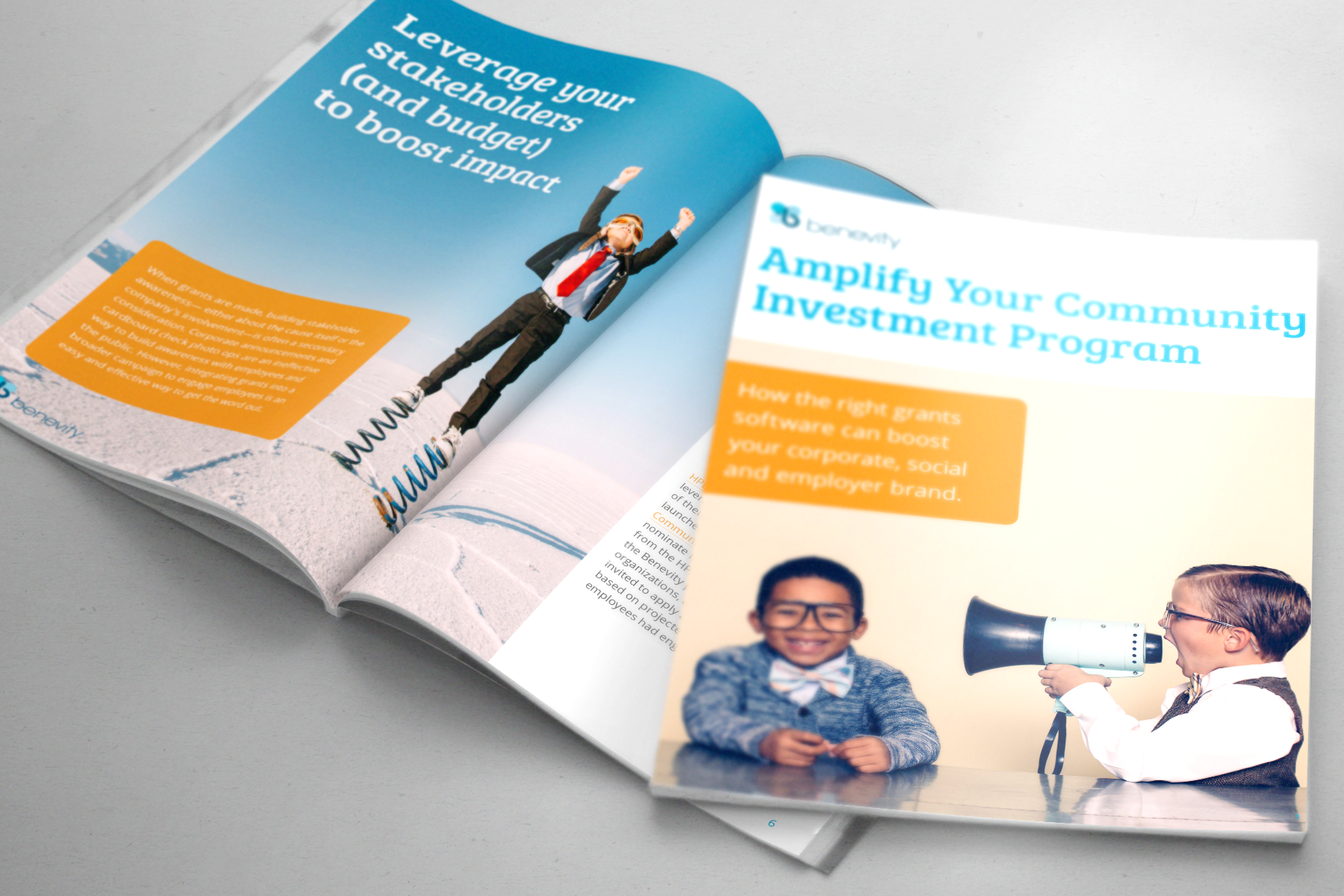 Moving from a traditional silo-ed approach to a holistic approach can be intimidating. The above illustration helps clients better understand what pieces of the puzzle come together underneath the holistic umbrella.